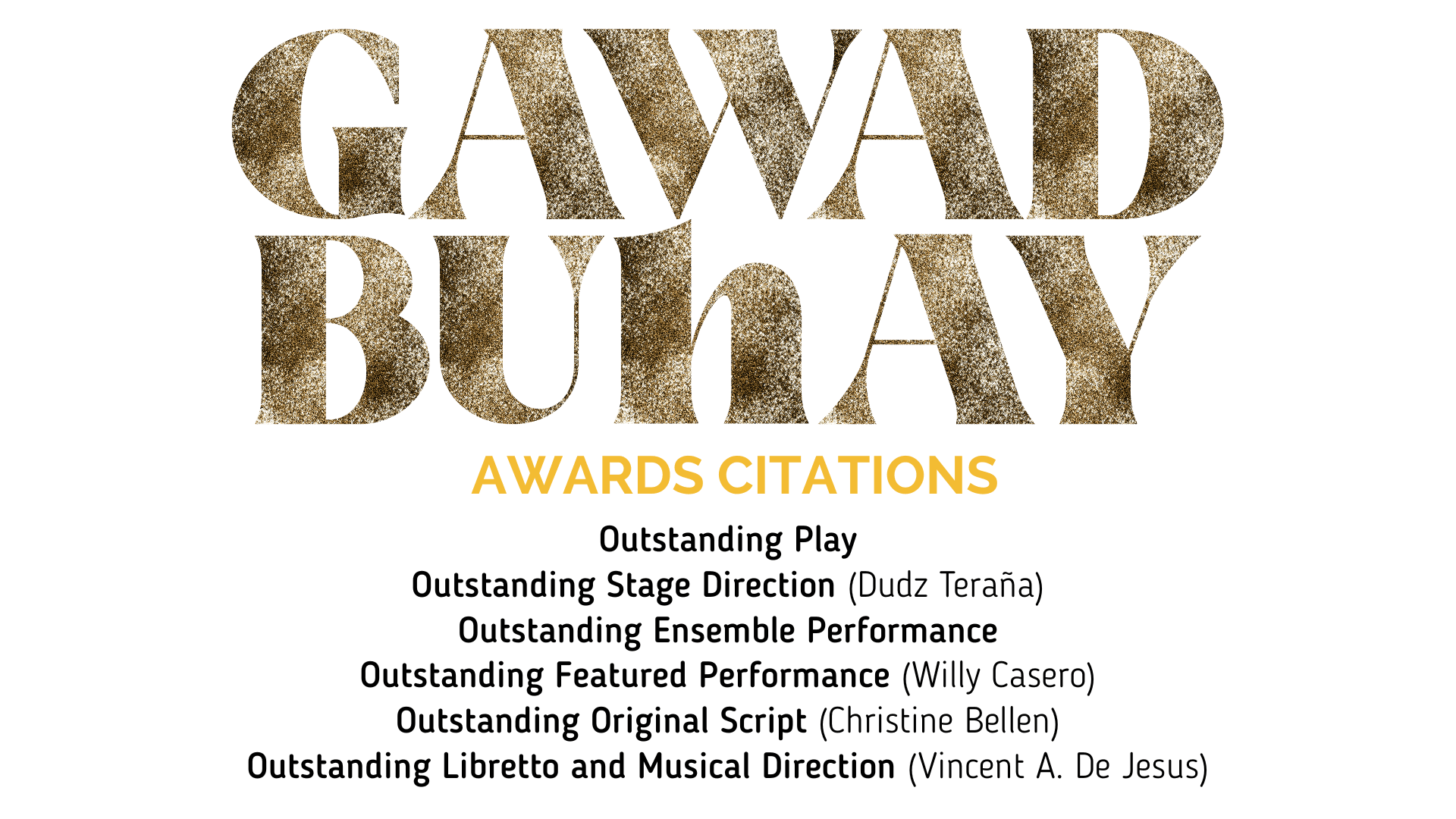 A LIGHTHEARTED SHOW WITH A BIG MESSAGE!
The play Batang Rizal allows the audience to see our national hero as a child. "Much has been written about Rizal's life, but little has been said about his childhood," says award-winning author and Batang Rizal playwright Christine Bellen.
Directed by Dudz Teraña, Batang Rizal is about the journey of Pepito, a young boy who accidentally damages a statue of the young Jose Rizal. In his struggle to repair it, he comes across a magical book that takes him to the time of the young Jose "Pepe" Rizal. Together, they traverse time and meet various characters from the past and present. During their magical journey, they find out the truth about heroes and how anybody, no matter how old or young they are, can be one.
RECOMMENDED VIEWING AGE: Middle School to College
Subject relevance:
✎ History
✎ Literature
✎ Contemporary Philippine Arts
✎ Araling Panlipunan
✎ Rizal Subject
✎ Komunikasyon at Pananaliksik sa Wika at Kulturang Pilipino


For updated show schedule and other inquiries, please contact Aifah at 0955-965-0765 or aifahsison@petatheater.com.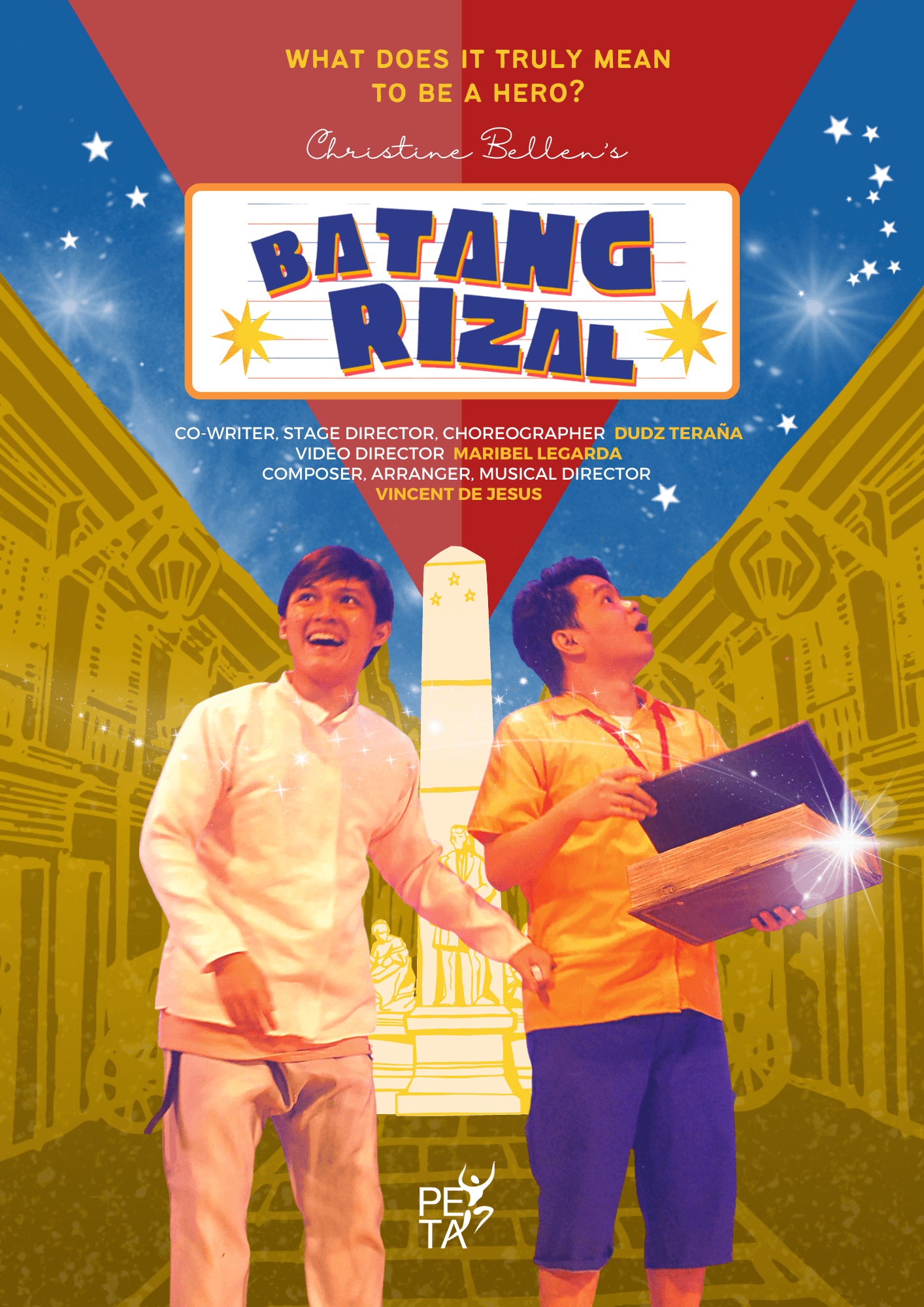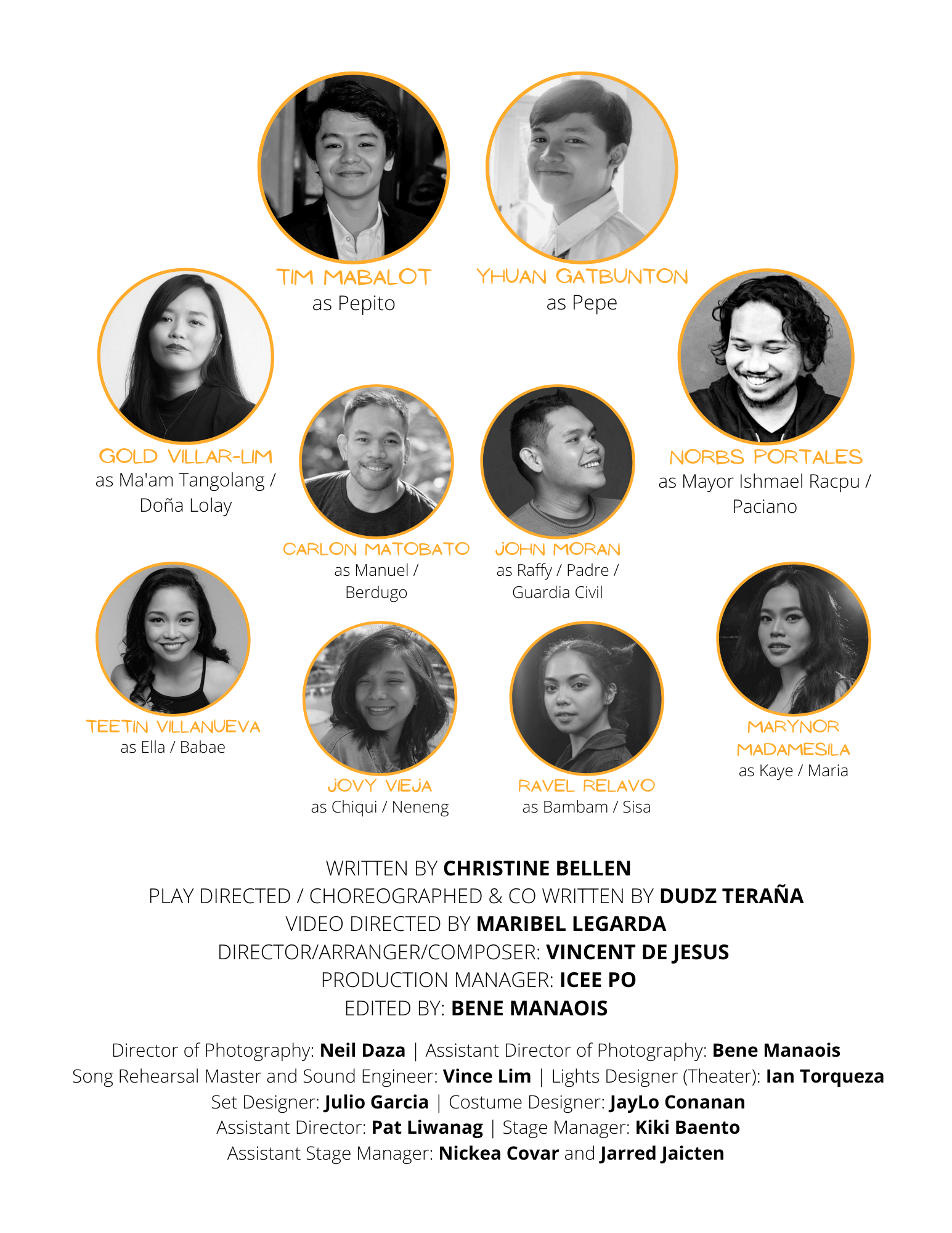 HOUSE MANAGEMENT
1. House management must be designed with Safety Officer, KE & MPR.
2. Individuals 18 years old and above will be required to present proof of full vaccine before entry into the building and will be asked to fill up a health declaration form via QR code.
3. At all times, well-fitted masks should be worn properly except when eating and drinking.
4. Only 3 persons at a time will be allowed to use the comfort room
5. There will be no holding area for the audience. Open house will be one (1) hour before the show. It is recommended to print this in the ticket. Holding area will be limited to venue capacity.
6. Since use of comfort room is being managed, intermission time should be thirty (30) minutes.
7. Sale of light snacks will be allowed.
8. For musicals, time of show is 2:30pm and 8pm
9. For children shows, time of show is 10am and 3pm