PETA Theater Tours
Integrated Theater Arts for Teens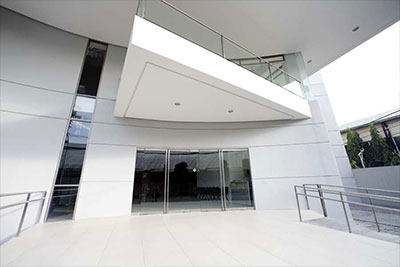 Theater Center Tour
A two-hour visit of the various spaces inside the PETA Theater Center that will take students backstage and onstage for a complete theater experience.
CREATIVE MUSIC at the Theater Lobby
The importance of CREATIVE WRITING and Documentation at the Lia Sciortino and O'ong Maryono Resource Center
CREATIVE MOVEMENT at the PETA Roofdeck
CREATIVE DRAMA at the Studios A and B
Integration of costumes and props in drama at the BACKSTAGE and the DRESSING ROOMS
And finally...
Students get to PERFORM their short showcase pieces at the TANGHALANG PETA-PHINMA complete with all the elements of production, LIGHTS, SOUNDS and PRODUCTION DESIGN.
It will be a short, sweet and ultimately memorable experience, one that will surely entice students to further explore the world of the theater!
Workshops are customized according to the range of the participants.
The Theater Center Tour is only P 300.00 per student, with a minimum of 50 participants. Available all year round!
For more information, contact us through: