After celebrating its golden anniversary and the milestone of receiving a Ramon Magsaysay Award in 2017, the Philippine Educational Theater Association (PETA) pushes on to its 53rd digital season amidst the COVID-19 pandemic.
This 2020, PETA devotes all aspects of its artistic and teaching practice to various workshop and performance offerings online, with the hope to utilize the arts to find hope and comfort during this pandemic, and to engage artists to contribute to the discourse that concern our nation.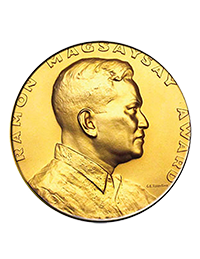 PETA is among the recipients of the prestigious Ramon Magsaysay Awards. Widely considered the equivalent of the Nobel Prize in Asia, the Magsaysay Awards are typically given to paragons in government service, public service and community leadership. But in a rare distinction for an organization in the arts and culture sector, PETA was lauded for "its bold, collective contributions in shaping the theater arts as a force for social change, its impassioned, unwavering work in empowering communities in the Philippines, and the shining example it has set as one of the leading organizations of its kind in Asia."
Five decades of making Philippine theater history
Our Network
Through the years, PETA has remained as one of the top theater organizations in the country. In it's almost 50 years in the industry, the company has developed a multitude creative theater artists who believe in PETA's vision of empowering a citizenry through theater arts. It has also built a network of partners who value culture as medium for change, and believe that theater can be a tool for education, social change and development.
Public and private schools nationwide
NGOs and community-based organizations
Local and International donor agenicies
Local and international and education organizations
---